Hunting for the perfect stroller
March 18, 2018

16h59 0 Comments
Last weekend, DD and I went to a baby store to try out some strollers.

As a side note - who knew there were so many options and possibilities?! When I first started looking at different strollers online, I was overwhelmed by the abundance of choice: three wheels or four? Just a stroller for an infant (for now) or a combination stroller that will see her through the first couple years? With a car seat base included or purchased separately? Not to mention all of the small details, like color, handle, wheel size, etc.

Anyway, the store we went to had about 20 different strollers, so we walked around and tried them all out. We realized that we don't really like the 3-wheeled strollers, so that narrowed the choice down a bit, and there were some 4-wheeled strollers that felt more comfortable to push than others.

No one came over to help us, which was a bit of a surprise considering we were looking at some of the most expensive items in the store. That might have been due to the fact that we were speaking English, but it was weird. Normally even if you're speaking English, salespeople in France will come over and either try to speak English (which is a nice gesture) or just speak to you in French and hope that you also speak French.

We ended up finding a stroller that we like, but we decided to wait and see if we find anything else that we like (that may be a bit cheaper - these strollers are EXPENSIVE!).

This morning at the outdoor food market, DD and I were waiting in line to buy a roast chicken when a man got in line behind us with a stroller. I really liked the look of his stroller (different from the one we saw at the store), so after we bought our chicken, I went up to him (not very common in France to ask somewhat personal questions of strangers!) and told him that I was in the market for a stroller and wondered if he liked his. He took two minutes to explain that it was very good in the city but not that great in the countryside, and it was easy to get his kid in and out of. I thanked him for his time and met back up with DD.

Next weekend there's a baby expo here in Lyon, so DD and I might try to find that stroller. Our goal is to test as many strollers as possible so that we have a wider range of options.

COUNTDOWN: 3 months and 1 day until Derica's due date!



27 week baby bump (March 13, 2018)
March 15, 2018

8h55 0 Comments
As you can see in the photo, "Derica" is growing ... and so is my stomach! It's starting to get harder to do everyday things like tying my shoes and picking things up off the floor. They're still manageable, but it takes a little bit longer.

I still feel great, and I'm still managing to make it to the gym once or twice a week.

I must look visibly pregnant to others now: yesterday, for the first time, someone offered me his seat on the tram! I didn't take him up on the offer, as I was getting off at the next stop, but it was nice for him to have offered. (And it's much nicer for people to offer than to have to ask them, which I did do 2 days ago because the tram was crowded and my feet hurt, so I just asked a teenager/student if I could sit down and then I pointed at my belly. She was very nice about it!)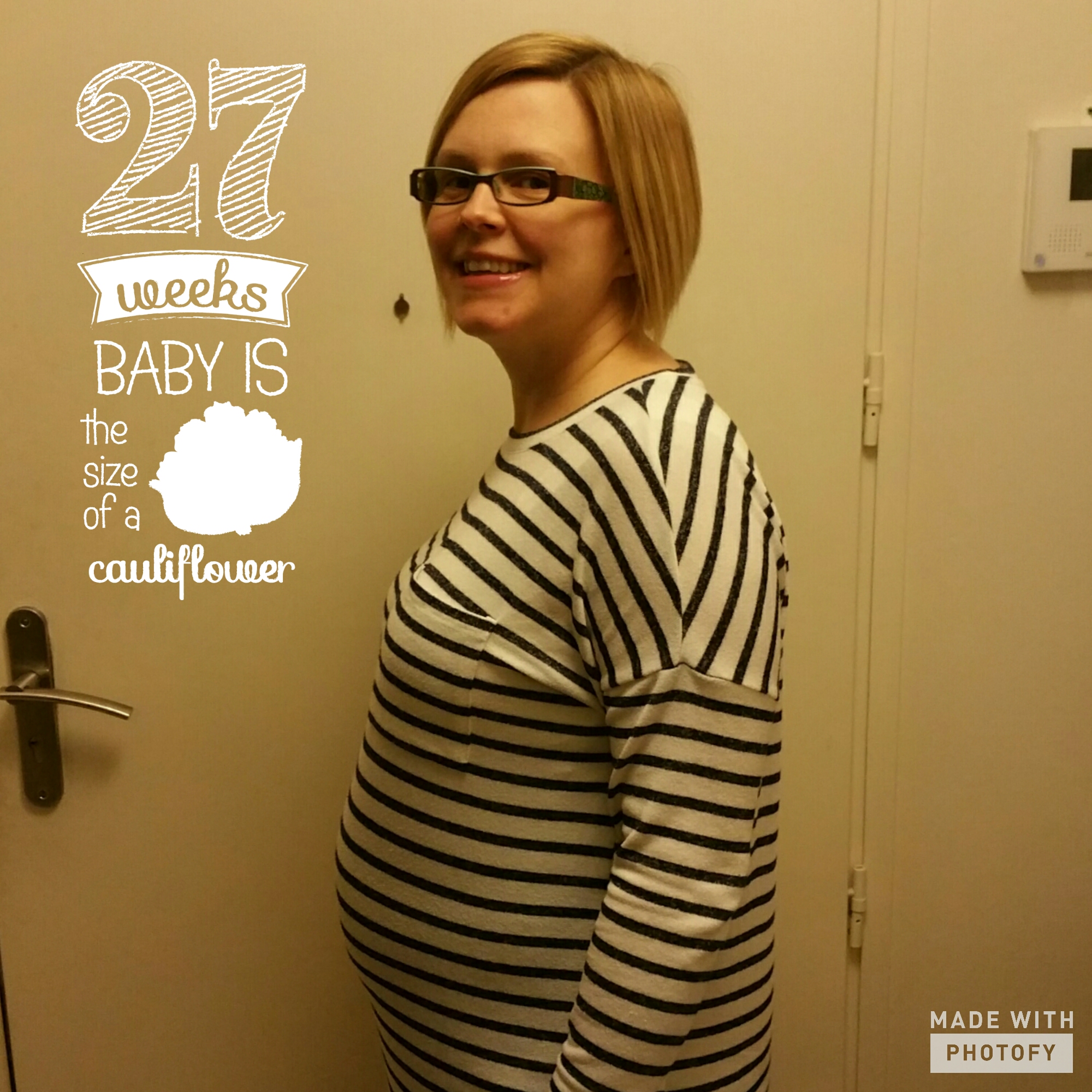 Buying maternity clothes
March 11, 2018

12h56 0 Comments
Before I went back to the US in December, I talked to some friends about maternity clothes in France and I was told that they were hors de prix (= extremely expensive), so I decided to dedicate part of my trip to stocking up on maternity clothes, even though I was barely showing.

After I announced the BIG NEWS to my family on Sunday night, my mom and I went to a local secondhand store on Tuesday that I normally dislike (Savers). They had a pretty good maternity section, so I tried on quite a few different things and ended up buying some of them. I also had a quick look through the large and extra large sweater section, and I found one or two big sweaters that would work. The advantage of this was that for about $40, I got about 10 items of clothing.

I asked Krissy and Melissa, my two best friends from childhood, if they'd be willing to come shopping with me Wednesday evening. We went to a few local stores, and at Kohls they helped me find a nice pair of black maternity pants to wear to work. We also went to Motherhood Maternity, where I bought a pair of maternity skinny jeans and a top.

While we were shopping, they suggested that I look on local Facebook Yard Sale groups to see if anyone was getting rid of their maternity clothes. What a great idea! My mom is already on quite a few local FB Yard Sale groups, so she found two women who were getting rid of clothes that were approximately my size. For $30, we got 4 big trash bags worth of clothes!

I did a loooooooooong fashion show for my mom and my sister, and we decided what I was going to keep. I think I ended up keeping maybe 25% of the clothes, which turned out to be about 17 pounds of clothes for all seasons (winter, spring, and early summer). I even got a maternity bathing suit and a few pieces of baby clothing, including a swaddle wrap.

All in all, I think I spent about $150 for my maternity clothes. For the equivalent amount of money (approximately 120E), I would have only been able to get about 2 or 3 pieces of clothing here in France.

(This "maternity clothes extravaganza" created the problem of how to get everything back to France ... but that's a story for another day!)



26 week baby bump (March 6, 2018)
March 07, 2018

21h27 0 Comments
I think I can officially say that my belly has popped! Derica is moving around, and she likes to have dance parties at 5:30am. (Is she trying to prepare me for all the middle-of-the-night wakeups once she's here?)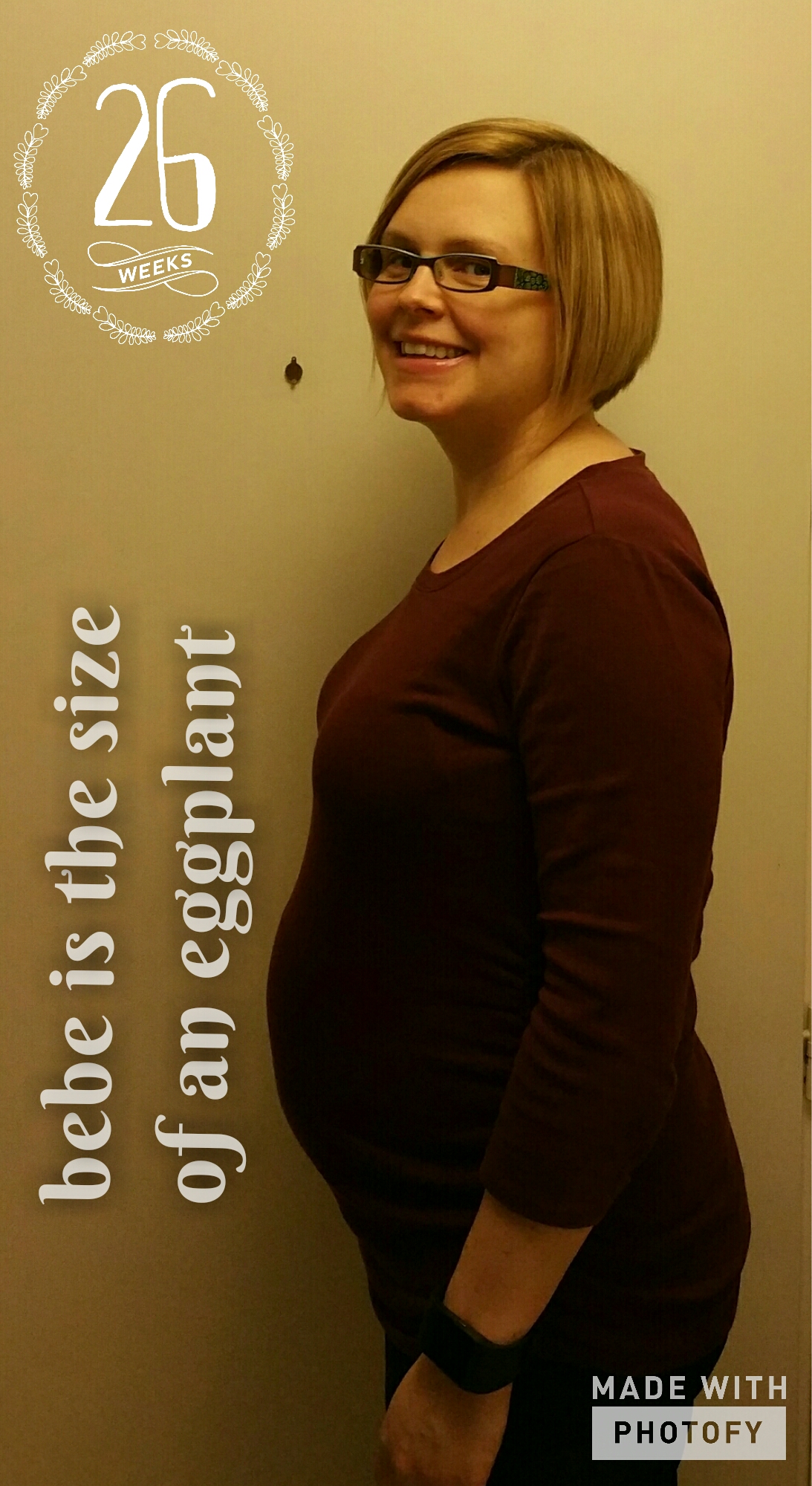 Working out while pregnant: an update
March 05, 2018

17h33 0 Comments
Despite my goal of going to the gym 2-3 times a week in February, I only ended up going 6 times. Which isn't bad, considering that I was 5 months pregnant, but it certainly wasn't what I was aiming for.

It's March 5th, and I've already been twice this month (Saturday = walking on the treadmill + swimming, today = walking on the treadmill + cross-trainer). I'm hoping to make it there on Thursday afternoon as well, which will be three times this week.

Now I have to keep up the same momentum! Wish me luck!



Fistbump!
March 02, 2018

22h14 0 Comments
At our last ultrasound, the doctor captured this photo of Derica giving us a fistbump. Looks like she takes after her parents!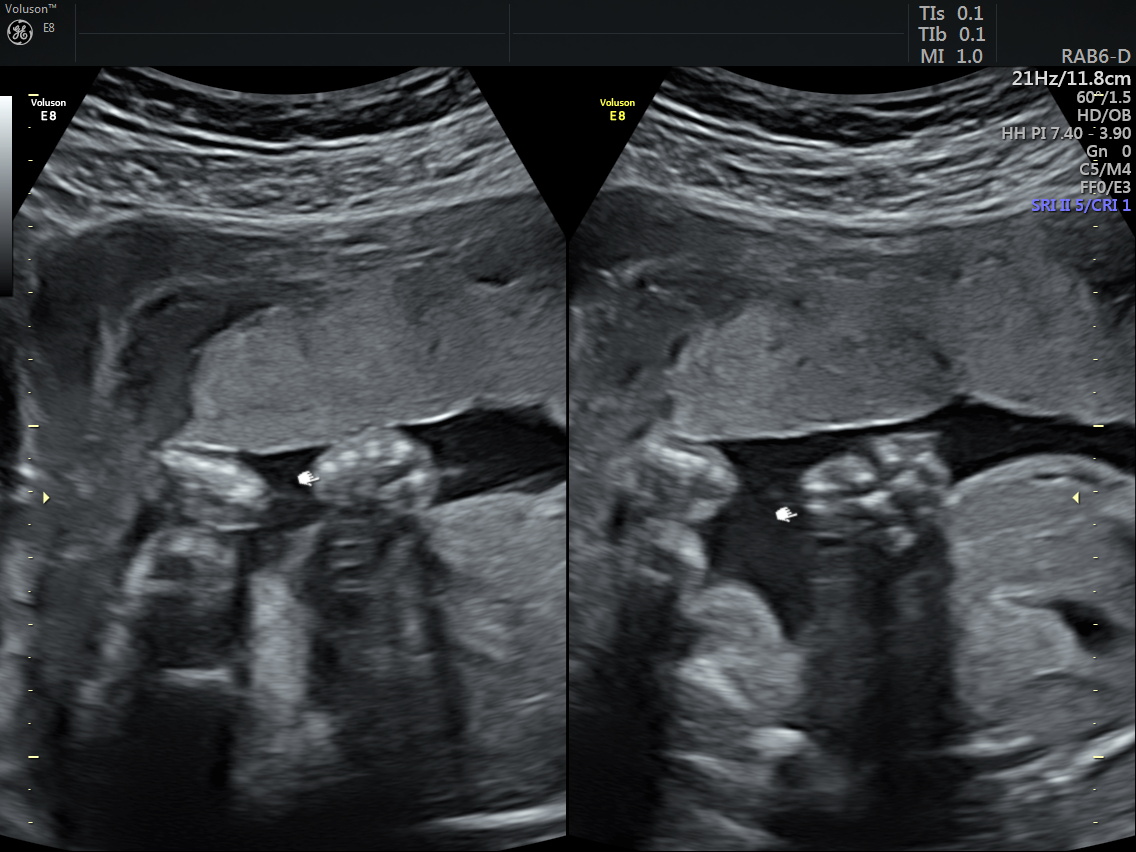 25 week baby bump (February 27, 2018)
February 28, 2018

21h15 0 Comments
Little Derica has been growing a lot! At 25 weeks, I think that I *finally* look pregnant.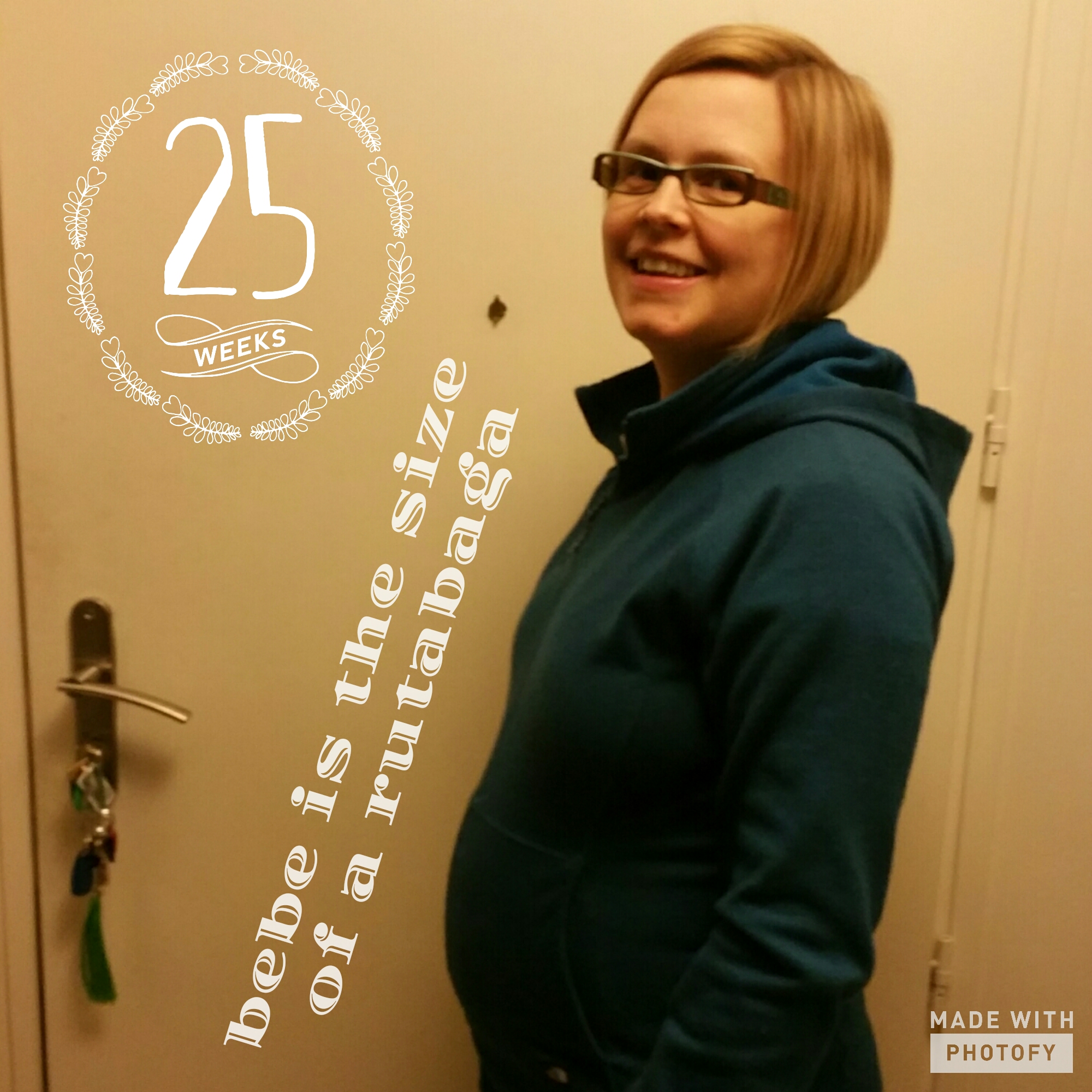 The start of baby brain?
February 23, 2018

11h49 0 Comments
Up until now, I've managed to avoid the dreaded "baby brain", when your brain is so focused on your impending bundle of joy that you can no longer pay attention to everyday tasks. One reason may be that I'm already very forgetful, so over the past few years I've developed systems that help me stay on top of things, like Google reminders that pop up on my phone (even for small things like remembering to go to the pharmacy to pick up a prescription!)

However, yesterday's events may indicate the start of baby brain. Now that I'm in my 6th month, it's possible that it's all downhill from here.

We had our 6th month checkup appointment at the hospital yesterday at 10:45am. Before we left, I made sure to put my blue "pregnancy" folder in my bag so that we would be prepared.

The hospital is about 25 minutes away on public transportation (which we take for checkups, but when D-Day arrives, we will be driving to the hospital. There will be no surreptitious videos of me in labor on public transportation, thank you very much!).

DD and I arrived at the metro station (which is about a 10-minute walk away from our apartment), and I went to grab my wallet ... and it wasn't in my purse. Which meant that I didn't have my metro pass and couldn't get on the metro. I also didn't have my government health insurance card (carte de securite sociale) nor my supplementary health insurance card (carte de mutuelle). I freaked out, as I didn't have enough time to go back home to get my wallet.

I tried to remember why my wallet wasn't in my purse, and that's when I realized that I had brought it to the gym the previous day because we needed to buy butter on the way home. It was still in my gym bag.

Luckily DD was there, so he suggested that we just go to the hospital and hope for the best. He bought me two metro tickets, and the hospital was very understanding (maybe it happens often with pregnant women?). They told me that they could just put it through the system the next time.

Note to self: ALWAYS check that you have your wallet before you leave the house!



24 week baby bump (February 20, 2018)
February 21, 2018

12h40 0 Comments
This week, bebe Dumont is the size of an ear of corn, and I can finally feel bebe moving around! A couple of times, I've been quick enough to grab DD's hand and put it on my belly, and he's been able to feel kicks as well. (I say kicks, but they could be punches or even head butts!)

I'm also happy to reveal that bebe Dumont is a little girl. We've come up with a few fun nicknames for her, now that we know she's a girl: Hildegarde, Roberta, and everyone's fave, Derica (a combination of Damien and Erica). Based on our anatomy scan on Feb 12th, little Derica is perfectly healthy and is growing properly. We're so happy that she's healthy!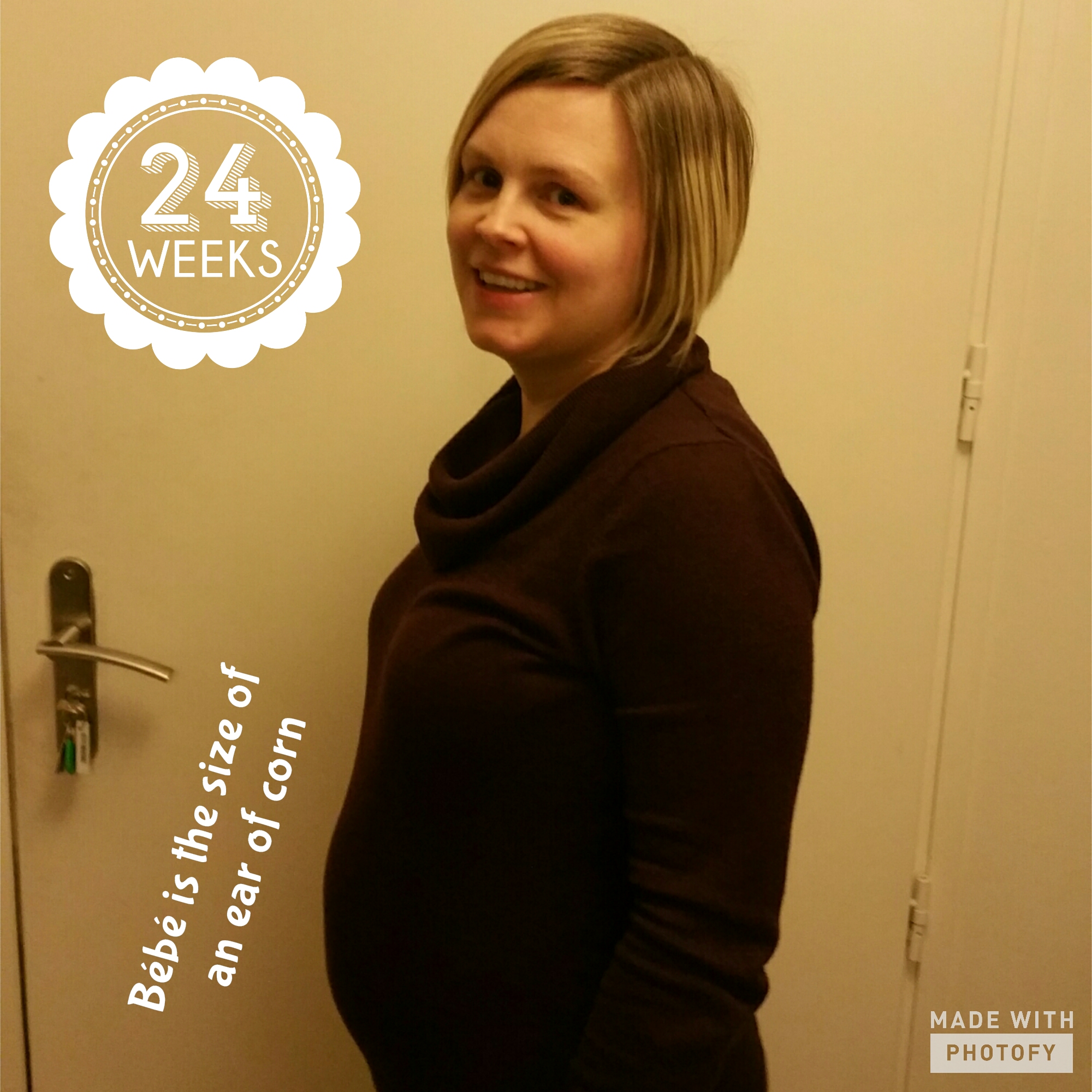 23 week baby bump (February 13, 2018)
February 14, 2018

21h14 0 Comments
My "What to Expect When You're Expecting" app tells me that the baby is as big as a papaya, but my photo app only had "burrito with the works".

As you can see, bebe is growing bigger every day, and based on Monday's ultrasound, bebe is healthy!

(You'll have to wait another couple of days for the big reveal. We're going to see some friends this weekend, and we want to tell them in person before we announce it publicly.)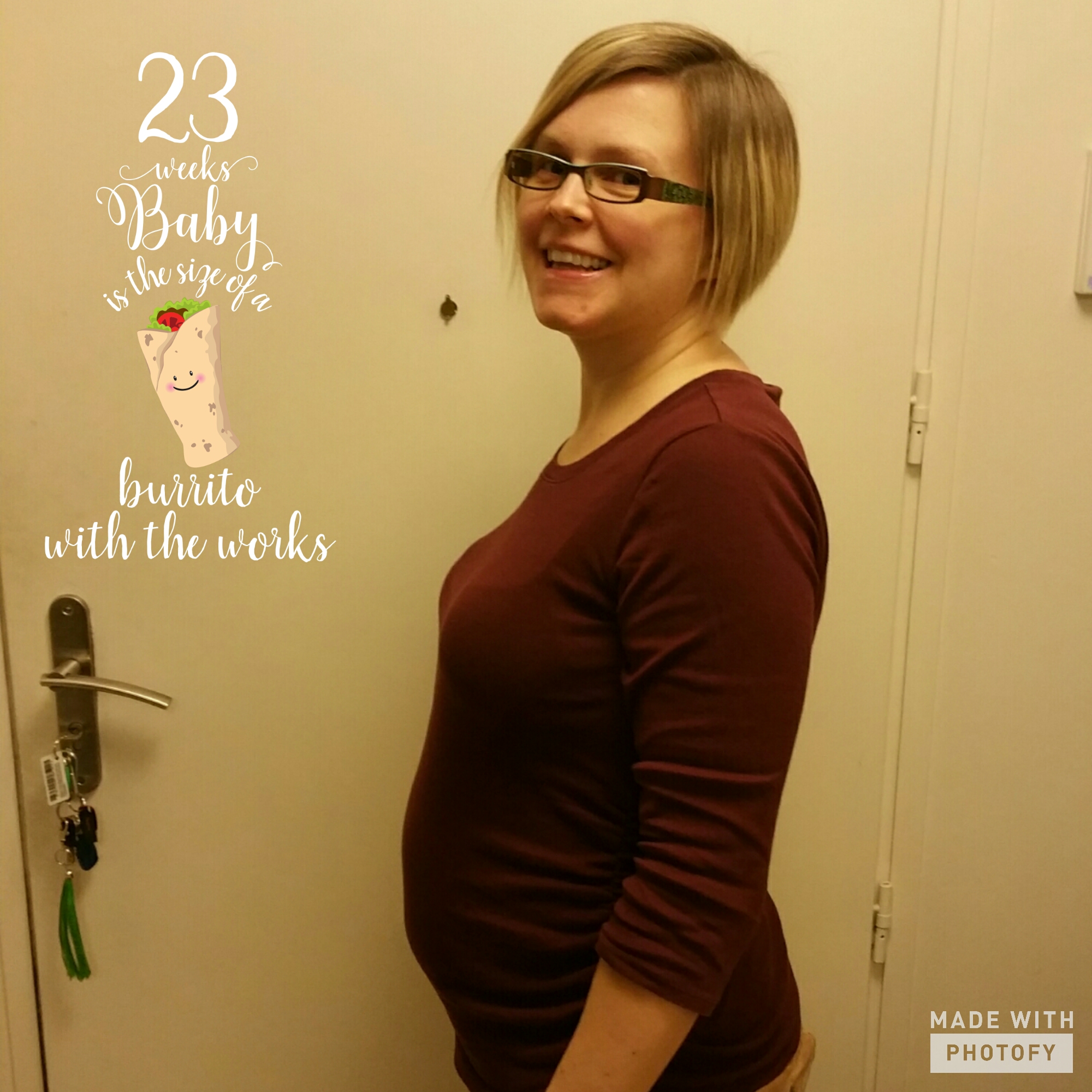 << previous blogposts
later blogposts >>