In other big news ...
May 06, 2016

22h58 0 Comments
Damien and I officially got engaged on Feb 15! We're planning on having a small wedding in France in October and then a bigger party in the US in the summer of 2017.

Making changes, one habit at a time
May 05, 2016

23h59 0 Comments
Hello! Is anyone still reading my blog? I haven't updated in a long time, but I'm going to try to provide shorter updates more often.

Back in January, I had hoped to start writing letters to friends and family. Well, long story short, I didn't.

I did however decide to give up added sugar. I no longer put sugar in my morning tea, and only rarely add it to my morning coffee (depends on the strength!). I still eat baked goods, but I've reduced my sugar intake by quite a bit. Now when I add jam to my plain yogurt, I have to make sure not to add too much, as I find it can quickly become too sweet!

The next habit to change is my addiction to Facebook ...



Time zone difficulties
January 07, 2016

22h43 0 Comments
This Christmas break, I opted to take an extra week off and spend 3 weeks in the US. To be honest, not much happens at work the week after the holidays: teachers are finishing up their corrections and the administrative staff is getting back into the groove of things. We don't have any final exams to organize, so things are pretty calm. I told my colleagues that I'd be available by email this week, so if there is anything to deal with, they don't feel like I've abandoned them.

One of the biggest obstacles of email, however, is the 6-hour time difference. When I wake up in the morning, around 9am or 10am most days, it's already 3pm or 4pm in France - the workday is almost over! So I wake up and check my phone and BOOM, I've got 16 emails to deal with before my morning cup of coffee.

I realize that this is not the biggest problem in the world (#FirstWorldProblems anyone?), but it is difficult sometimes to stay on top of things AND spend time with my family and friends.



A New Year's Resolution
January 06, 2016

23h38 0 Comments
One of my new year's resolutions this year is to write a handwritten letter, once a month, to one of my faraway friends. I love the experience of checking the mail and getting something from one of my friends or family. To me, it's 100x better than getting an email (probably because I get between 50 and 100 emails per day in my current job!). That joy of opening your mailbox and finding a handwritten note, card or letter ... that's the surprise that I want to put out there in the world. I think the world is filled with too much awfulness, and I'd like to do my small part to change that by putting more love out into the world. I'm still in the US for another couple of days, so I probably won't get around to writing the letter until I'm back in France. I don't know who I'm going to write to yet, but I know that I'll pick a deserving recipient



NFL bad-lip reading (video)
January 05, 2016

23h53 0 Comments
Like most people, I enjoy watching videos on the Internet. When I have to work early in the morning, I often arrive early and eat breakfast at my desk. To get my day started right, I'll open up Youtube and watch clips, like Jimmy Fallon or SNL.

I recently rediscovered the fabulous "NFL Bad-Lip Reading" videos, and they're hilarious. I showed them to my sister and my bff Melissa on two separate occasions, and both times I laughed so hard I cried.

So here you go! Enjoy!




Conferences and talks
January 03, 2016

20h20 0 Comments
In the space of less than a week, I found out that two proposals I had submitted - one in October, one at the beginning of December - had been accepted. The topic of both talks will be the senior citizen/student Skype sessions that I've organized between seniors in my hometown and my students. One conference will be in Lyon in July, and the other conference will be in Ireland in April. Ciara and a bunch of people from her research lab are going to the conference in Ireland, so it'll be a good time!

I'm also giving a talk in Paris in a few weeks about the fall curriculum I put together (with the help of my colleagues, of course!). I still have to figure out how to make it more of an interactive workshop, but I know that it'll end up coming together. These sorts of talks always do!

So on top of teaching 8am-12pm and 2pm-6pm on Tuesdays and Wednesdays this semester, I will also be doing quite a bit of research and writing to prepare for these talks. I'm super excited, though, because it means I'm one step closer to knowing if this is something I want to spend my life doing!



Matt Nathanson - "Headphones"
January 02, 2016

23h43 0 Comments
I came across this video a few months ago, and it brought tears to my eyes. It's Matt Nathanson's song, "Headphones", and the video is about him going to a poor area of South America (I can't remember exactly where) and checking people's hearing and giving them donated hearing aids.

If you're looking for a good tearjerker, check out the video below! (PS - the song is pretty good too!)





Happy New Year 2016!
January 01, 2016

21h51 0 Comments
Happy New Year 2016!

I'm still here, and I'm still thinking about blogging ... I just never take the time to do it.

I've been in the US for almost 2 weeks, home to celebrate Christmas, and I came down with something - maybe a sinus infection? - about 4 days ago. I had to go to Urgent Care and get some meds, and now I'm feeling much better.

One of my resolutions is to blog more. Let's see how long I can keep up the once-a-day blogging ...



La Tour InCity
June 24, 2015

15h52 0 Comments
There's a new skyscraper watching over the city of Lyon! It's called "La Tour InCity" (the InCity tower).
They've just finished the outside, and now they're working on the inside.

I walked past it this morning after my eye doctor appointment on my way to meet Ciara at the train station, so I stopped to take a couple of pictures.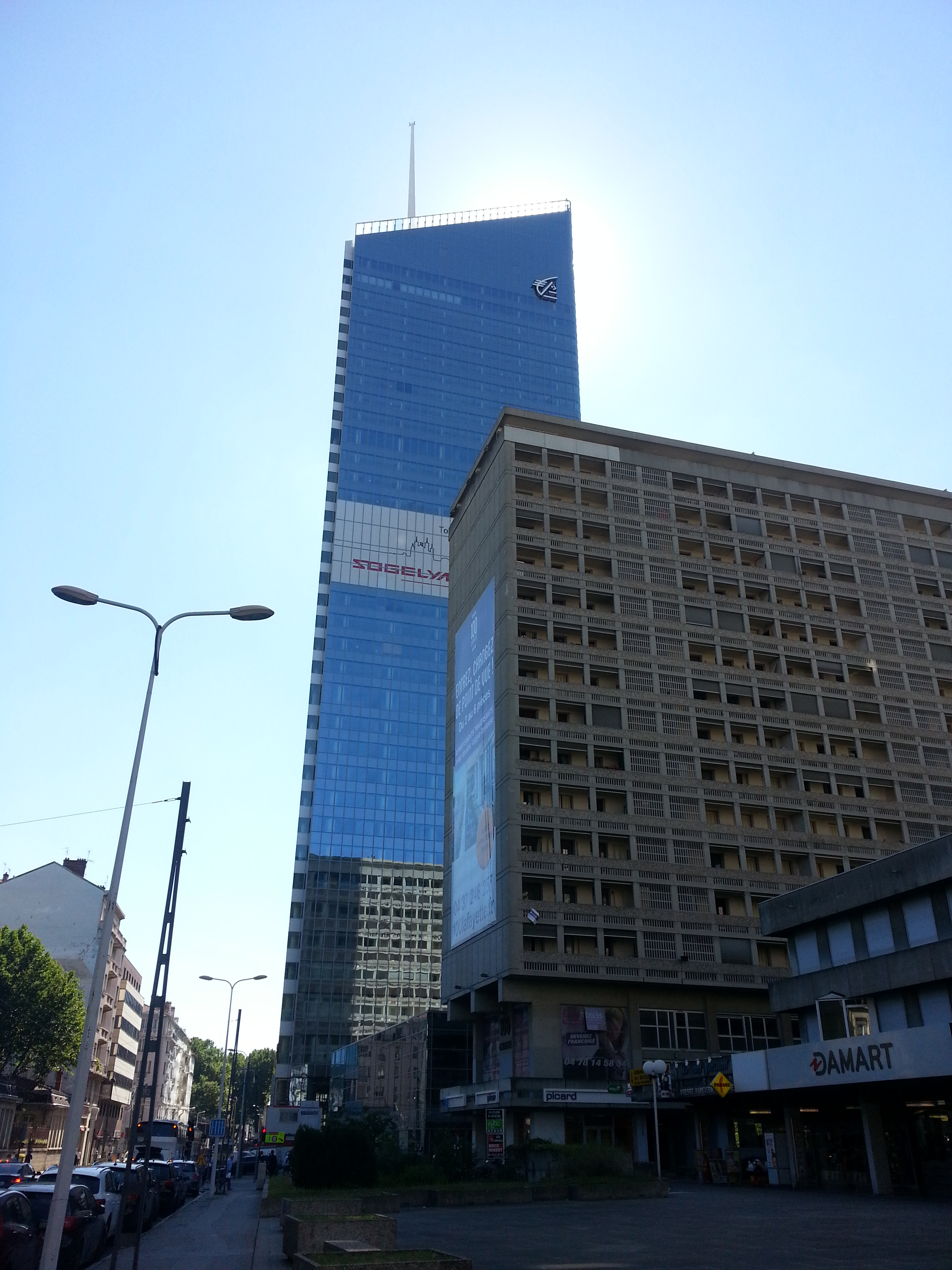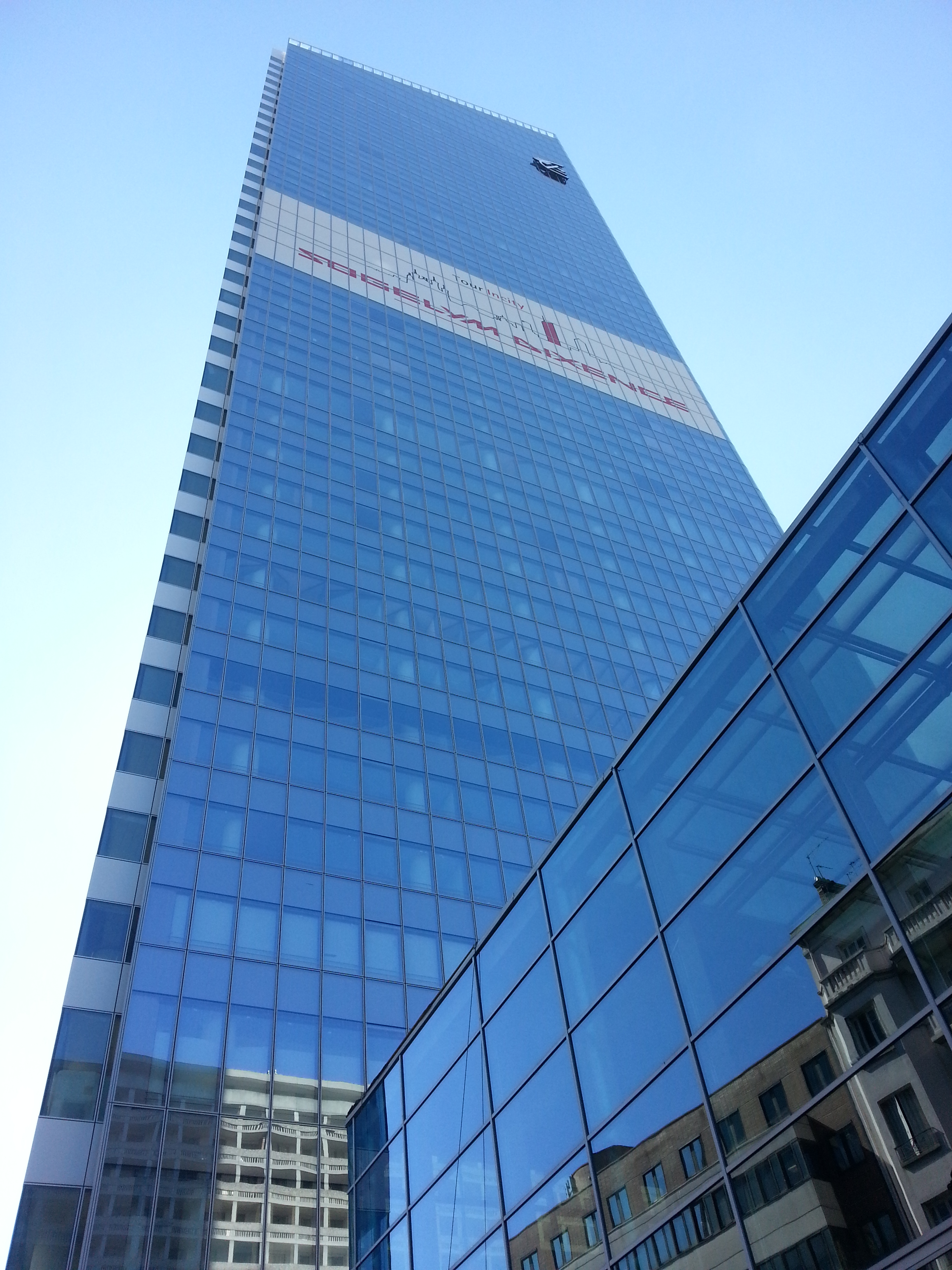 Overcoming fear
June 24, 2015

14h56 0 Comments
When I was in high school, everyone kept telling me that if I kept studying and working really hard, I had a good chance of being valedictorian. "It'll be amazing," they'd say, "you get to give a speech an everything!"

But I was scared. Frightened, actually. I was scared of speaking in public, in front of so many people, at such an important event. What if I wasn't good enough?? What if what I said was ridiculed? What if *I* were ridiculed?!

I even considered doing a little less. "I'll work hard enough to be number 3. It's still really good, but I won't have to give a speech!" is what I'd tell anyone who asked.

Long story short, I ended up being valedictorian (by something ridiculous by .01 points) and I wrote that speech and I practiced it and everyone loved it. I was scared when I was doing it, but it went relatively well.

Since I graduated from high school in June 1999, I've had to talk in front of people on many occasions, and I was always scared. Defending my Masters thesis, teaching new groups of students, training fellow teachers, giving talks at conferences ... every time, I'd be scared of all the things that could happen.

Over the past couple of years, I've had to overcome my fear of speaking in public. I'm now the head of the language center, which means that I run meetings at least twice a month, and it's my job to speak up at meetings in order to represent the rest of my colleagues.

I've also started doing some research into language learning (with Ciara's help!) and talking about the links between technology and education. In less than a week at the beginning of June, I presented a research analysis with Ciara at a conference (from June 4 to June 6) then I came back to Lyon where I presented a practical application of technology in language learning at a day-long seminar AND participated in a roundtable discussion. All of these presentations were in French, btw, so not only was I scared of speaking in public, there was the added obstacle of making language mistakes!

If I can give you some advice about overcoming fear, I would say that the best way is to just take the action that scares you. Once I said yes to those presentations, I didn't have much of a choice. I had to do them. Even if I was scared, I left myself no way out. When you're scared of something like that, something that is not really that scary, just push yourself to do it. (I mean, speaking in public is not the same thing as, oh, I don't know, bungee jumping or skydiving, you know?). I'm not going to tell you that I LOVE speaking in public today, but I can say that I'm getting used to it enough that it doesn't bother me as much anymore.

I wanted to end with some pictures from the conference I was at with Ciara, but I don't have any, so I'll end with these words:

"There is only one thing that makes a dream impossible to achieve: the fear of failure."
― Paulo Coelho, The Alchemist
<< previous blogposts